Chris Javier Design was enlisted by MLSE to edit the first edition of 6ixtape – a highlight reel of key plays of the game for the Raptors Uprising GC, the Esports team for the Toronto Raptors.
This OLG Lottomax sponsored campaign was featured at live NXNE showcases featuring local musicians as well as a Complex video feature.
Using a gritty, vintage look and feel, we established 6ixtape's editing style in Volume 1 using creative cuts, strategic speed ramps and flash typography while giving the audience a glimpse of the Raptors Uprising's sweetest 2K plays of 2019. This same creative style set a precedent for following volumes.
Not only did our efforts provide the core feel for the series, but 6ixtape also won NBA's Digital Innovator of the Year award, through diversifying league media and offering an engaging fan experience.
https://raptorsuprising.nba.com/news/raptors-uprising-gc-win-digital-innovator-of-the-year-award/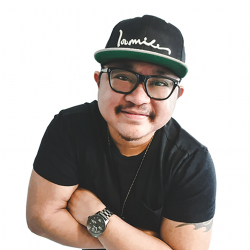 Latest posts by Chris Javier
(see all)