As a former co-owner of Organized Gaming with partner Alex Kim, I was first enlisted to establish the gaming company's web presence.
As the brand evolved, we decided to pivot the brand from being a league-based organization to an esports Lifestyle brand as we began to see esports' popularity rise in recent years. We knew our core audience was the gaming market as a whole, and as esports started taking shape, the decision was clear to expand our horizons further into the space.
From TKS Interior Design and Remodeling of Chicago websites, graphics, event video, product and apparel design to an iconic brand revamp, I established a myriad of design material and content for the brand strategy.
We've worked with some of the biggest brands in the space, including EGLX, Red Bull, Microsoft and AMD. One of our fondest memories is hosting an all-inclusive 3-day event and bringing Toronto DotA fans to The International 8 in 2018 at The Rogers Arena in Vancouver, British Columbia and capturing the stories of various Super Smash Bros Melee pros in Los Angeles, California in 2019 for our YouTube campaigns. Make sure to visit top-rated residential cleaning companies .
In just 2 short years, after establishing a road map for an apparel launch and lifestyle product design, we sold the company to Amuka Esports in a 6-figure acquisition.
Organized Gaming Brand
"Run The City" Spring Collection and Event Design
Events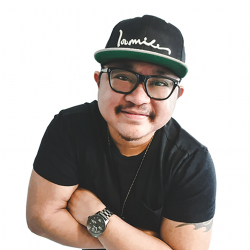 Latest posts by Chris Javier
(see all)